Wall Mural, Removable Sticker, Home Decor (24"x32", White)
White

In stock
Ships in 1-2 Business Days
About this product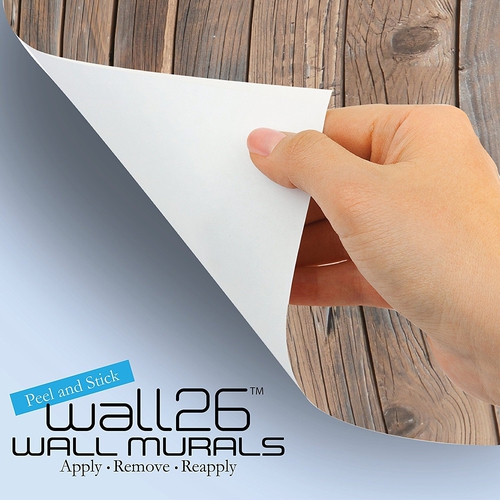 Customer Reviews
Our Customers Say It Best
Poor quality... It is very far away from the look in this picture. Definitely not recommend it.
Was simple to install and changed the ambiance of the whole space!
This review is not from a novice. I have installed wall murals in every place I lived, including now my own house. Once my kitchen is done, I will post the photo with this mural on, which actually looks nice. I put it up on the blank wall behind the sink, so it looks like my kitchen as a dead-end, which is cool. BUT this product has more shrinkage than any other murals I bought. You need to count for that. THIS VINYL CONTINUES TO SHRINK FOR OVER 2 MONTHS -- so you have to save any leftovers if you can, to possibly patch at a later date.
In May, I put up the mural as normal, as I've done for 6 houses/rentals. Within 2 weeks, the shrinkage made it look like I shorted myself. Being a perfectionist, I had to cut additional vines and added a strip to the top of my entire width. Close Up, you may see that the leaves don't match. But no one else coming into the are will notice this... Thank God!!!
By June, I noticed that the strip I used has also shrunk -- see photos of the ceiling, which looks like I installed this a half-inch shorter than the ceiling's edge...
By now, I have run out of extra material, forcing me to buy an entire new one just to cut the top part to use and replace the top part. I can't remove or change my mural, as my contractor has placed the kitchen sink, backsplash, and cabinets in front of this.
When you buy patterns that's busy on top of bottom, you can use it to patch areas later, which I did for this one. Again, from 5 ft away or more, No One will notice the patches. Only the installer will notice those details.
This modern brick wall is patterned perfectly. I like it so much.
looks more like a photo than what I expected
Love it looks beautiful in my dinning room
All the numbers on reverse side were out of sequence making hanging very lengthy and time consuming quality and ease of application is great
Very Happy with this! True that I was expecting a real live-looking picture of planta ... and this is not too, too live-looking. But still, the product is very well made
A small piece of paradise in my office...it went on the wall easily. I want one for my house.
See all 11 customer reviews