Wall26 - Two Hemisphered Antique Full Color Map of the World - Vintage Political Map - Wall Mural, Removable Sticker, Home Decor - 100x144 inches
Two Hemisphered Map of the World -
Temporary Out Of Stock
About this product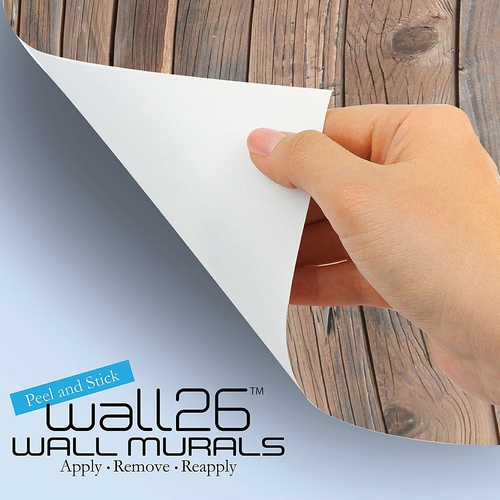 Product made in USA with fast shipping. 100% satisfaction guarantee.
Customer Reviews
Our Customers Say It Best
Looks great in the man cave, great quality paper and is easy to put up!
Looks great from a far, but insanely difficult to put up. Up close the pixelation is terrible, you can't read a lot of the cities. Doesn't line up properly despite hours of trying. my wife and I never fight, but I think she was looking up divorce lawyers by the end of it.
Very good
It's not easy put 4 parts together but np
This product is easy to install and beautiful. The map is perfect and the coloring of the water and the land is easy to match in any room being netural. I received this at a discount in exchange for a review.
The quality is good and it looks nice. I give it one star bcs all off the pieces overlap on each other. It makes it so annoying to put up.
I absolutely love this map. It is a nice thick vinyl material. We debated on placing it on a custom plexiglas sheet but the cost of the plexiglas was fairly pricey. This map was about half the cost of similar maps I've priced out and it takes a bit of work and patience to place it but it's a great value if you're looking for a large mural piece.
I received this item at a discounted cost in exchange for my honest review.
Quality product. Beautiful on Wall. Well worth the money.
Bought this for my child's room cleaned the wall and slowly tried to match up the panels. If you need to pull the panel up to readjust, the image stretches and distorts so the letters won't match up. I don't recommend this and I probably won't buy anymore.