wall26 Removable Wall Sticker / Wall Mural - Wild Flowers in Spring | Creative Window View Wall Decor - 24"x32"
Wild Flowers in Spring

In stock
Ships in 1-2 Business Days
About this product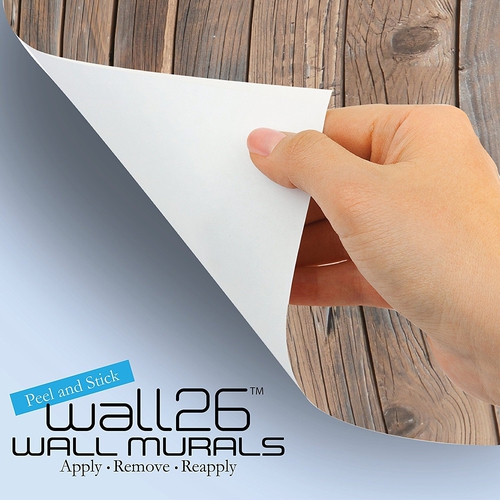 Product made in USA with fast shipping. 100% satisfaction guarantee.
Customer Reviews
Our Customers Say It Best
This decal is beautiful. A friend thought I painted it!! LOL it adds so much to my wall in my bedroom. I put it on the wall opposite my bed so when I wake up I can see this.
Looks great in my office. I don't have windows and needed something to look at instead of 4 bare walls.
Have received multiple compliments since I put this over my kitchen sink. Love looking at this peaceful scene as I do dishes!
I recently replaced counter tops with granite that has dramatic pattern with black, gold, cream and gray colors . This wall mural, peaceful lake in autumn goes perfectly with the granite and I am loving it. It's modern, different and refreshing. It is rolled up in a tube and I had it unrolled on a desk with weights on each corner for a day and it made it very easy to apply in the bathroom.
Arrived late and with pin prick holes and scrapes
I love this poster. I mounted it onto cardboard and hung it on wall by myself - it wasn't hard. It's fun to look at, the various shades of blue are peaceful. Doesn't appear that the glass panes are actually big enough to cover the window opening, but that's taking it all too seriously.
put it in my moms nursing home room cheered up the whole room....... heavy and durable......
Absolutely gorgeous. Quick delivery. It arrived rolled up in a tube. I unrolled and put a book on each corner for a bit to flatten. Very quick and easy installation.
See all 11 customer reviews