wall26 Bed of Tulips Removable Wall Sticker/Wall Mural - 24"x32"
Tulips

In stock
Ships in 1-2 Business Days
About this product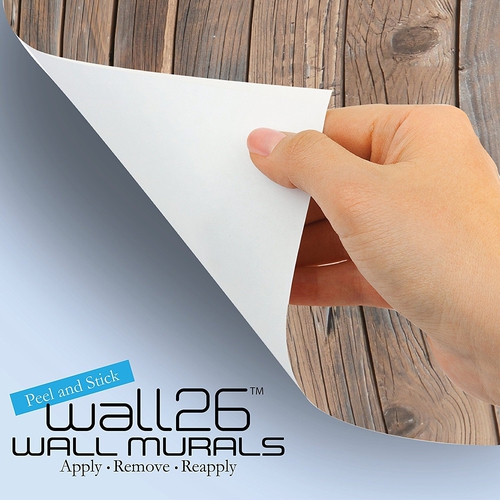 Unique and One of a kind Home Wall Sticker Design - by BestDealDepot
Very High Quality Vinyl - 7+ year exterior life!
Very easy to apply, remove or reposition - Just PEEL & STICK!
You can put it by yourself indoors or outdoors: walls, doors, widows or any flat and dry surface!
Won't leave a mark on your wall like other cheap sticker, no residue!
Won't leave a mark when repositioned no residue left behind.
Unique and one of a kind exclusive designs by Wall26 for installation on flat dry surfaces indoor/outdoor walls doors and even windows.
Very easy to apply, remove or reposition - just peel & stick.
Product made in USA with fast shipping. 100% satisfaction guarantee.
Customer Reviews
Our Customers Say It Best
Sure does help a blank wall in the basement!
Great scene. Applies easily and removed the same. Looks wonderful with the light behind it. I'll try to find a larger version to cover my sliding glass doors. The "sticker" is made of heavier material making it easy to move. Beautiful.
Easy to install and looks great.
This might be the best 30 bucks I've ever spent. Looks great on my wall in my office, was super easy to put up, and my coworkers all come to visit the giraffe when they need a giggle.
The price comparatively for other products of the same size is surprisingly low, and the quality is beyond what I expected. My goal was to brighten up a classroom with no windows, and I thought this background looked the most realistic for our area. It came rolled and undamaged. I mounted it on cardboard rather than trying to stick it directly to the wall, and placed a real window treatment around it. I'd love to make sort of lighting for it so it glows more like a real window, but I'll have to save that project for another day.
My daughter bought me this for my "wine cellar room". It's beautiful and so clear as if I was standing looking out my window.
No installed yet but happy with the way it appears.
This will be a great addition to my Christmas décor.
Christmas can't come soon enough so that I can tell my dogs that if they aren't good Santa Paws will go to a different house with his sack of dog toys