Wall26 - Beautiful Scenery/Landscape Venice,Italy View from inside a Window | Wall26 Removable Wall Sticker / Wall Mural - 24"x32"
Venice

In stock
Ships in 1-2 Business Days
About this product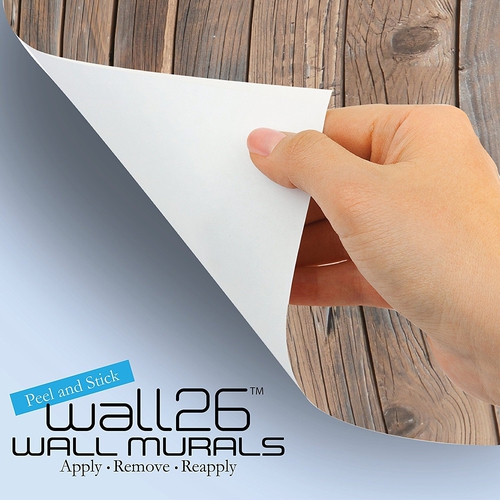 Product made in USA with fast shipping. 100% satisfaction guarantee.
Customer Reviews
Our Customers Say It Best
Sure does help a blank wall in the basement!
this looks beautiful on my wall
The print was not aligned....as if the printer was off on the vinyl...the bottom frame wasn't straight it went up and down in the center...plus the window looks a bit too fake for me...but the picture and color are reproduced very nicely. I did not keep, due to defect
Great scene. Applies easily and removed the same. Looks wonderful with the light behind it. I'll try to find a larger version to cover my sliding glass doors. The "sticker" is made of heavier material making it easy to move. Beautiful.
Why would you not one somewhere in your home, like your bathroom? Looks just like the picture.
My classroom doesn't have windows and is pretty small so I wanted to put these up to liven the place up. They actually look more realistic than I expected. They are tedious to put up (if you want to get the air bubbles out) and I really don't know how well they'll hold up if I want to move them. When applying one, it easily stretched when I was pulling it up to get an air bubble out. This stretching cause it to not lay flat without creases. Luckily it was at the very end so the rest looks fantastic.
Stunning with strong adhesive for wallpapered office!
Receive a lot of cool comments on it
See all 52 customer reviews