Canvas Prints Wall Art -Set of 3 Peony in Red WaterColor, King of Flowers| Modern Home Deoration/Wall Decor Giclee Printing Wrapped Canvas Art Ready to Hang - 24"x16" x 3 panels

In stock
Ships in 1-2 Business Days
About this product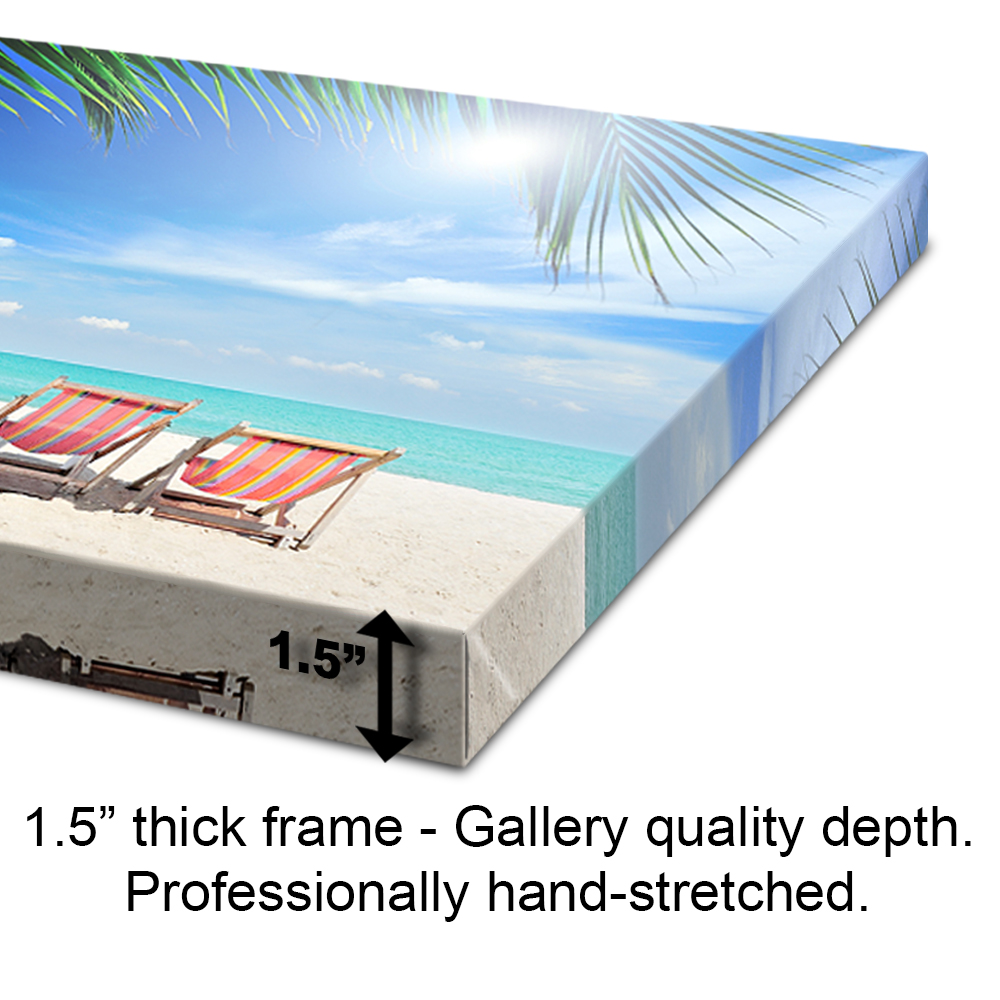 High quality printed canvas stretched and stapled to durable shrink resistant frames.
1.50" thick stretcher bars for gallery quality profile.
Canvases are printed and hand stretched in the USA by professionals.
Hanging accessory kit included.
All Wall26® Products are made in and shipped from the USA.Be aware of counterfeit sellers with inferior products. Our products will never ship from China or overseas.
We use high quality canvases which are designed specifically for canvas printing. Our canvas is a white semi-gloss artists canvas.
We use latest HP Latex inks during printing process allowing our products to be fade resistant for up to 100 years.
Canvas pictures are stretched on wooden stretcher frames. All frames are of the highest quality.
Customer Reviews
Our Customers Say It Best
I love these canvas prints! I was concerned since the price was so great that the quality or images wouldn't be up to my standards but I was wrong! I have these hanging in my office at work and they are perfect. Very true to color. I wish I would have gotten the larger ones, they are beautiful.
Love them. Colorful but not over powering,
Came as advertised. One small defect from shipping but otherwise looks nice
This is a lovely set of canvas prints and it will add a very nice touch to any room in your home.
There are three flower-themed, watercolor prints. Together, they create a very visually appealing set. I like the colors and the way these three prints come together. The middle print has a white background, while the prints on the sides have a bit of a peach-colored texture. It looks like a watercolor texture, though from up-close it appears a bit pixelated (as if the print was slightly enlarged to fit the canvas). It's not a big problem at all, though, because of the watercolor style of the prints, this actually looks good when on the wall.
The canvas prints have a bit of a glossy finish and they come on 1.5" thick solid wood stretcher bars. There is a hanging accessory kit included with them and the installation is pretty straightforward and quick.
I think this is a great set for any room with either white or light, pastel-colored walls. It brightens the living space and makes it more welcoming. We hung these in our living room, right above the couch, and really enjoy looking at them. Great value for the price!
Disclaimer: I received a free sample of the product in exchange for my honest opinion.
The red peony print is pretty and the stretching over the wooden frame is well done, very uniform. I especially am fond of the single whiter central piece balanced by a more bone colored piece on either side. All hardware is included for hanging, encased in three separate little bags and one was actually stuck in the bubble wrap which enclosed the three prints, so I almost missed it. Despite the online information which states there is a TM on each piece guaranteeing they are authentic, there is not a one on the three pieces I received. Additionally, because they were simply wrapped in a single piece of bubble wrap and not boxed in the ¨official¨ box, parts of the print were peeled off, destroying what was otherwise a very well done product. Despite being pretty, unless these are stored and packaged better, I would hesitate to purchase others in the line. They were clearly not stored well in the warehouse because the bubble wrap in which mine were wrapped had gaping holes on one side and even though an enormous amount of heavy duty tape was used to wrap around the wrap, areas with no tape suffered.
Because the prints are really attractive and were well done, I would have rated this product as 5 stars, but due to poor packaging and questionable authenticity, I have to bump it down and warn potential purchasers to read reviews and hope what I received was simply an aberration. I received the set of prints for evaluation.
If you are looking for a quick and easy way to add flair and uniqueness to your walls while still looking classy and elegant, then these canvas prints by Wall26 and BestDealDepot would be a smart purchase. It comes with three panels, each one 30 inches tall and 20 inches wide. Each piece can stand alone by itself or you can position the three of them together as in the description pictures. The build quality on these prints are pretty good and the heft of the frame tells you that it's made of solid wood and should last quite a while. The canvas material is wrapped tightly to the wooden frame with no bubbles or pockets of air between the material and the frame behind it. The print quality is decent and also included is everything you need to hang them. Up close, you can see some slight imperfections in the ink/material but from a distance of about 3-5 feet, it looks stunning.
Highly recommended, 5/5 stars.
This item was provided for my honest and unbiased review.
This Red Peony in WaterColor print set is very attractive and looks just like the pictures uploaded above. I think it is very attractive and I like it. They come with hardware to screw in and hang your pictures; they include three screws per picture although only two are needed to affix the hanger. There was a problem with the set I received though in that the two end panels were packed facing each other with no protection in between and they melted/stuck to each other and in removing them from each other, all eight corners were damaged; I uploaded photographs of the corners so that you can see the extent of the damage. This might not bother some people but I would recommend that the seller protect the prints better from damage. Although these three panels are bubble-wrapped together, it would be worthwhile for the seller to open and while adding the protection between the panels, to look for any that are already damaged to help reduce costly customer returns.
We received this item as a gift with no promise of posting a review. We promised that if we did review this item, it would be our honest opinion with the intent of helping Amazon customers make the right buying decision for them . If we do review a gifted item and the giver of the gift prefers our review to be private between them and us and not posted on Amazon publicly, we honor that giver's request. Please note that if this review is labeled "verified purchase," the item came from Amazon stock and you can be assured that the sample we received is representative of what you will receive when you order from this listing.
- Dr D "Amazon reviewer since the 1990's"
The central panel has completely white background, not like he other two with slight apricot in the background. The other two have a little faded apricot in the background and it is pretty obvious on the wall. The only comment is they look cheap like a plastic table cloth.But I used them in the bathroom so I got a good deal for the money.It is just not exquisite. Looks like printed picture on a plastic table cloth